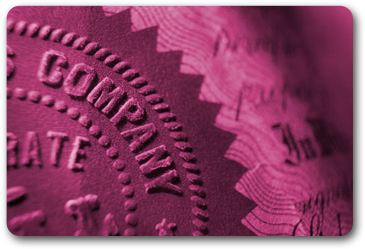 Weddings are always a joyous occasion: the bride is glowing with joy, the groom is beaming with pride and all the guests and family are delighted with the occasion. But if you take the time to notice, you'll find one or two people who aren't exactly enjoying themselves quite as much as everyone else.
Despite the smile permanently plastered on their faces, the truth is that they're walking on knives. You might see them breaking into a nervous sweat at the slightest disturbance, or pacing around nervously for no apparent reason. To top it off, they'll be first in line in dealing with everybody's temper tantrums.
Yes, that person is the wedding planner—the person whose job it is to act like Cinderella's fairy god mother and make this glorious day materialize so that the Prince and Cinderella live happily ever after. As a wedding planner, you can say I have the privilege of wielding the magic wand quite frequently!
Unfortunately for us planners, we'd all admit that the adrenaline rush of pulling off a wedding without a hitch is part paranoia, part bliss. No matter how many hairs grey out at the end of every reception, wedding planning is something which, once experienced, makes us crave it more and more. Like an evil scientist commanding his minions, there's a certain thrill in being able to boss around the caterers, the florists, the dress maker, and everyone else who makes the wedding possible. But don't me wrong, it wasn't just about the adrenaline rush.
Watching the bride and groom tie the knot brings me a kind of joy that can't be replaced. Cheesy? Maybe. But absolutely true.
But it gets better: the wedding planning industry also happens to be a very lucrative business with amazing payoffs for certified wedding planners, with wedding planner salaries reaching $100,000+. When I first learned this, I immediately started my mission to get certified. I set a few budget guidelines for myself as I quickly learned that wedding planning courses weren't cheap.
Of all the organizations offering wedding planner courses, three stand out from the rest due to their convenience, expertise, and budget. In no particular order, here they are:
1: WeddingsBeautifulWorldwide
Weddings Beautiful is an established player in the wedding planning business, offering certification since 1968. It was founded by Gary Wright who aimed at providing excellence in education and offer support to hopeful wedding planners on a global scale.
The two certification courses they offer are Certified Wedding Specialist and Certified Wedding Planner.
Certified Wedding Specialist
The Certified Wedding Specialist course consists of 18 assignments covering all the rudimentary elements of wedding planning to focus and develop yourself or your wedding planning business. You then get tested upon the completion of each assignment via a questionnaire which you can fill in and return through email, fax or good old snail mail.
The course offers two payment options. US and Canada based students are charged $695 and can either Pay Full or Pay As You Go. Paying in full for the 18 assignments also gives you a discount of $200, meaning you pay $495 for the entire course. The second option allows you to pay for one assignment at a time and costs $200 for enrollment and the first assignment. The rest are purchased at $40 each.
International students are charged $795, but again, paying in full gives comes with a discount of $180, reducing the total to $610. The Pay As You Go option has a $300 enrollment fee; future assignments are purchased at $40 each.
Certified Wedding Planner
The Certified Wedding Planner course was developed for wedding planners who have ample experience but lack proper certification. The 3 step program has the following requirements:
At least two years of wedding planning experience with a minimum of 10 completed weddings
Six quality references (3 from brides and 3 from vendors)
Successful completion of 5 essay responses
While the wedding planner courses are valuable, they can be very strict about handing out the certification. In short, if you don't meet their precise criteria, you don't get a certificate.
US and Canada based planners are charged $295 while international planners are charged $495. There is a refund policy, however, so you would get your money back in case you don't pass.
2: The Sheffield School
The Sheffield School rose humbly in 1985 as an interior designer school and now provides a full spectrum of classes, including interior design, wedding and event planning, jewelry design and Feng shui. The school enjoys a diverse audience with regular and online students enrolling from all over the world.
Wedding and Event Planning
The course focuses on all the basics and details of wedding planning, from creating guest lists to hiring vendors. The course consists of:
20 detailed assignments
6 step-by-step study guides
6 workbooks
2 virtual internships
A Sheffield graduation certificate
Support from the Sheffield faculty
The course costs $1,198 and offers two modes of payment, Pay in Full and a Monthly Payment Plan (sound familiar?). Paying in full comes with a hefty $300 discount, so you actually only pay $898 and also receive a bonus gift set with your course materials. The second option allows you get started with a payment of $35 and pay $45 per month until the total $1,198 is paid off.
3: The Wedding Planning Institute
The Wedding Planning Institute or LWPI is a department of Longevity.com which was founded in 1997 by Cho Philips. The courses offered are not just LWPI's own, but the organization collaborates with the renowned Mr. Preston Bailey and Green Wedding Planning. The Wedding Planning Institute is also a member of ICE (Institute for Credentialing Excellence), AACC (American Association of Community Colleges) and LERN (Learning Resource Network).
Although the site is difficult to navigate at times, the best bet is to look in the course schedules. You can look through the current events which have a fixed timetable for the coming two months. Clicking on any event takes you to the registration page which contains details of the course, price and payment plan. There are different tabs available for workshops, seminars and for workshops by Mr. Preston Bailey and Green Wedding Planning. Since there are so many courses, the price for each course varies greatly.
Conclusion
In the end, all three wedding planner courses are very reputable and well-received, so you can't go wrong with any of the three. Most prospective wedding planners will take price into consideration, and it's not hard to understand why. But I urge anyone who is considering wedding planning courses to physically call or visit the offices of these organizations and get a feel for what kind of care and attention you'll be receiving. It's not altogether different from college applications, just on a smaller scale.
Whichever course you eventually choose, remember to have fun along the way and get to know as many people as possible. After all, most graduating students report that the contacts you make were just as important as the nitty gritty lessons you learned throughout your schooling.
Get out there and good luck!