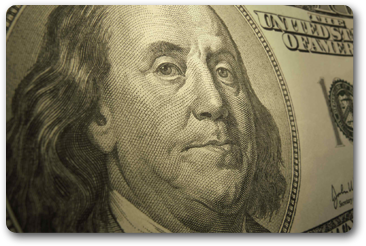 Before making the decision to go to wedding planner school, getting certified, or marketing their new business, one of the most common questions I hear aspiring wedding planners ask is: "How Much Do Wedding Planners Make?"
The short answer: $44,260 per year, or $3,262 per wedding.
The long answer: Your salary as a wedding planner may be much smaller or much (much) greater depending on a number of factors. We'll start with one of the most important:
Experience
Your experience and education is going to dictate what your clients will be willing to pay you for your services. Even if you are new to wedding planning, if you have come from a similar field such as floral design, interior design or hospitality, this will come across during your initial consultation and even in your marketing materials, both of which will support a more expensive price tag.
The same goes for a degree in a relevant field or if you have certification from an accredited wedding planner school. In these cases, your clients are going to begin the business relationship with a higher level of trust and expectation based on your background, both of which come with a heftier price tag, as well.
Of course, high expectations must be treated with great responsibility. Disappoint your bride come wedding day and you're in for an angry bride, an angry groom, or worse, a scathing review on Yelp or WeddingWire. Having less-than-pristine reviews can severely hurt your business, especially in metropolitan areas where your competition is fierce.
And speaking of which, that brings us to our second factor.
Location
As with everything, things in certain areas of the country cost more than in other parts of the country–we're talking major metropolitan areas like New York or Los Angeles. If you live and plan to practice wedding planning on the Coasts, you will obviously be able to charge more than if you were planning weddings in the south or in a rural area.
If you're in the South and are just starting your wedding planning business, you can expect to make about $10,000-$15,000 your first couple of years. Once you've established your name in your local market, you might bump up to $20,000-$25,000 per year (again, this is for mostly rural areas). In cities like New York or San Fransisco, your yearly salary can reach (or even exceed) $100,000 per year, assuming a steady stream of clients.
Of course, the flipside is that your place of business will also have an impact on your expenses. Renting an office in Manhattan isn't quite the same as renting one in Chattanooga. Other expenses you'll need to consider are liability insurance, fuel, advertising, computer, internet and cell phone, client entertainment, travel, and certification costs.
Involvement
One last thing to consider that will impact how much wedding planners make is what they are willing to do for their brides. Most wedding planners have a variety of income streams to supplement their standard rates for actually planning client weddings. Some examples of additional income streams are:
Floral services
Designing of printed materials
Rental of décor, linens, table, chairs, tents
Honeymoon planning
Making travel arrangements for out-of-town guests
Rehearsal dinner planning
Savvy clients prefer planners with these additional skills, as it reduces the number of vendors they have to locate, explain their vision to and follow up with. Some of the additional services are paid as add-ons by the client and some are paid directly to the vendor you are selling/renting the product for. For example, many rental companies offer a planner discount since you will be the liaison between them and the bride. They will bill the client directly and will pay you a percentage of the total bill. Depending on what exactly the client purchased, your commission for an add-on service can be as much as the original fee you charged for planning the wedding!
Conclusion
Here's the bottom line I always tell aspiring wedding planners: the beauty of becoming a wedding planner is that, unlike a salaried job, what you put in is exactly what you will get out. The most expensive wedding planners are those that command high prices through professional marketing and years of experience planning weddings, not by waiting for a promotion like most 9-5 jobs.
As a wedding planner, you (and only you!) are in command of what you take home every day. And that is worth more than your salary will ever bring.